Nous, Transitec !
Transitec is proud to be Employee-Owned!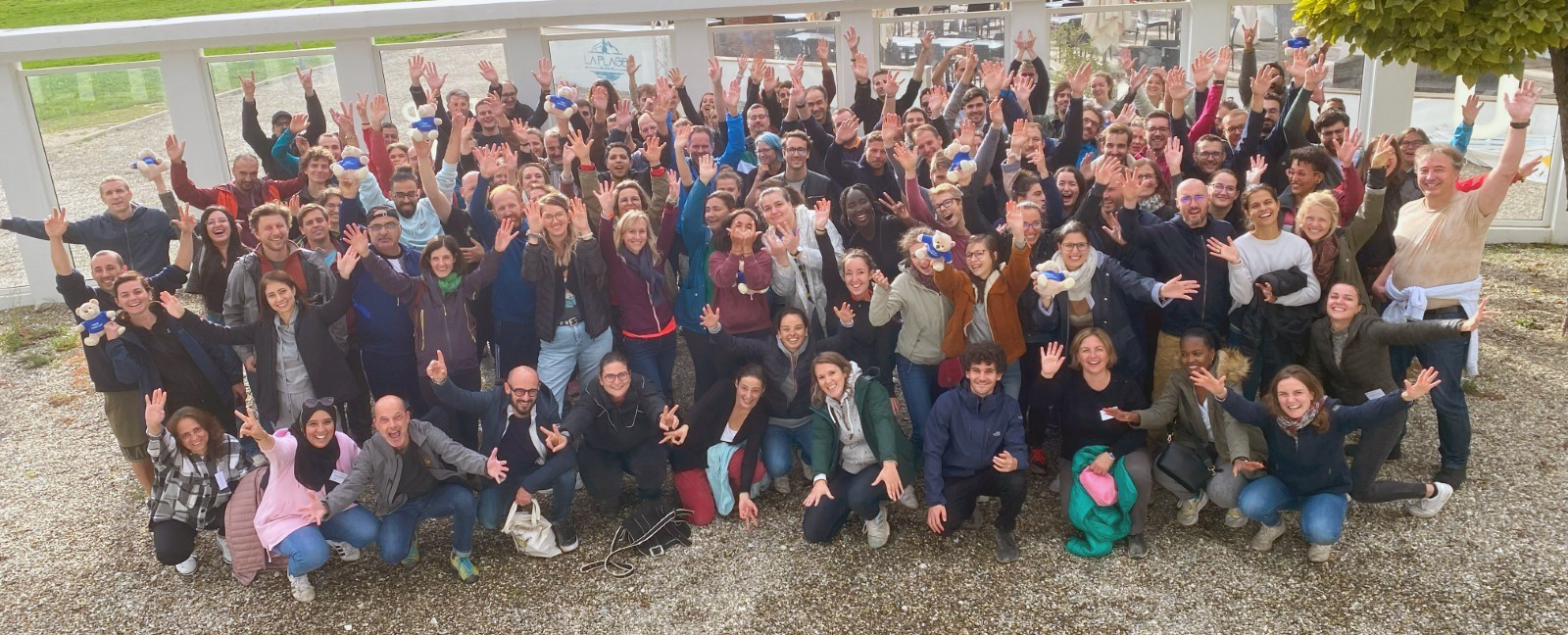 This pioneering vision became reality on 26 June 2023 following the General Assembly of shareholders, when Transitec's employees became owners of the group's entire equity. In the making for more than a year, the project « Nous, Transitec !» marks a major milestone for our company.
Since its founding in 1954, Transitec has always been committed to its independence (technical, political, and financial) as a way to provide the best advice to our clients, free of vested interests. Transitec's independence has traditionally been based on its ownership by managers and senior staff, in addition to a robust value-add and rigorous business management. Whereas the senior executives used to own a controlling shareholding, their proposal to redistribute the firm's equity entirely amongst the workforce was met with much enthusiasm. The team's positive response, characteristic of their strong engagement, made the profound reshuffling of Transitec's shareholding possible.
Today, the group belongs to 85 employee-owners from all branches and functions within the group, with no single shareholder owning more than 3.25% equity. In addition, the mechanism now in place guarantees that each team member (i.e. 130 people to date) can become a shareholder, and that they can progress in the shareholding, depending on what makes sense for each of them personally, at different stages of their working life.
This (r)evolution is a reaffirmation of our independence, the collective spirit that drives our team, and the confidence in our ability to keep developing valuable solutions & advice for our clients. Our new ownership structure also materialises our positive and proud difference as a company & collaborative space, crystallised by the rallying cry « Nous, Transitec !», the name initially chosen for the project that now refers to our governance system. Indeed, alongside the redistribution of equity, we strengthened our corporate governance by adopting revised Articles of Association and a new Governance Charter (available in French) based on international best practice in line with our commitment to set an example and serve as a role model.
Since Transitec is owned by its members, the workforce should have the opportunity to define the company's entrepreneurial strategy and monitor its implementation. While this was already much the case in practice, our governance now firmly secures these principles, in addition to enshrining the pivotal role of the employee-elected Board of Directors in overseeing the management. The high standards and responsibilities imposed on the Board are reflected in its composition, ensuring adequate skills, proper diversity, and an effective ability to challenge the management's propositions. Here, Non-Executive Directors (NEDs) play a key role: selectively recruited for their expertise and experience, NEDs purposefully make up the majority of the Board, with the Chair selected amongst them.
For more information: Martin Stucki, CEO
TRANSITEC: Independence. Commitment. Creativity. Sharing. Reliability.

The « Nous, Transitec ! »
spirit

Transitec's legacy and destiny belong collectively to the team at the heart of our company, with each colleague contributing to our common mission and goals, inspired by foundational and forward-looking shared values. Each member of the team is entitled to claim a share of the remarkable legacy bequeathed to us by the generations who preceded us - and help shape our future, day after day.
Grounded on independence, this vision strongly influences the spirit and motivation of the people who have been (with) Transitec since its inception in 1954. Our ambition is to develop a high-performance and responsible company, demanding vis-à-vis itself as much as in the face of the societal issues and challenges to which we seek to provide innovative solutions. Our aim is also to develop a company that keeps learning, that cares for each colleague, and empowers them to realise their full potential in a way that ensures our collective success. In brief, we are a company in which every member serves and supports the team, an organisation all can identify with and consider their own.
This is the unifying spirit of « Nous, Transitec ! », affirming the strength of the group as a whole, celebrating its diversity, transcending differences of function, origin, gender, and generation, with pride of the bonds that unite us. Foundational, this spirit shapes our governance, business model, and organisational culture.