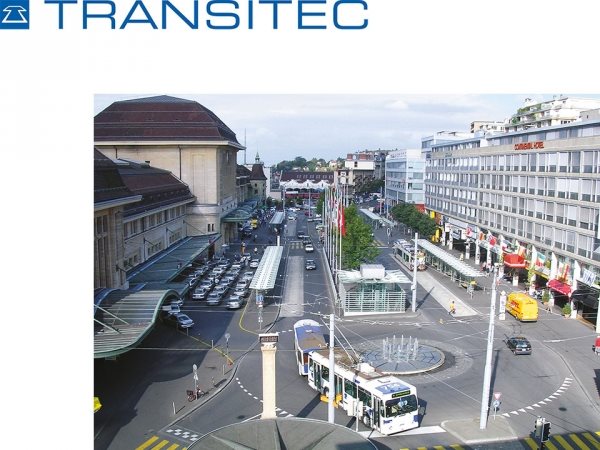 In the new century TRANSITEC, as it became known, consolidated its activities in France (with the establishment of offices in Paris and Strasbourg) and opened new offices in Bern (Switzerland) and Rabat (Morocco), as well as in Belgium and Portugal. Leadership had grown to include Jean-Marc Dupasquier, Sylvain Guillaume-Gentil and Francis Caucheteux.
The Belgian team extended its activities throughout Wallonia and the Brussels area with the implementation of Municipal Mobility Plans.
During this time, a European-wide interest in sustainable mobility became more evident, with the development of study programmes for Mobility Consultants, and a renewed focus on tramway studies and their associated traffic design. TRANSITEC became involved with tram transport in Geneva, Strasbourg, Lisbon-Almada, and Nancy, and thus contributed to the dramatic change this brought to urban transport and public space. The training of Mobility Consultants, an innovative function unique in Europe, develops considerably in Belgium.
At the same time, published studies that linked transport, urban development, active mobility, as well as technological innovations, were influential in the way in which transport planners responded to increasingly complex mobility issues.
These are challenges TRANSITEC takes to heart in all of its activities.